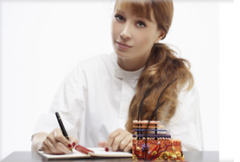 Education
Funded the publication of a manual on fungi that cause skin, hair and nail infections.
Provided support for Dr. Victor Witten's Profiles of the Past: An Audio History of Dermatology, a compilation of audio interviews chronicling the history of dermatology.
Awarded travel grants to enable physicians and investigators to attend national and international scientific meetings to present research supported by the Dermatology Foundation of South Florida.